CHA Health Insurance | Shop Now At Great Rates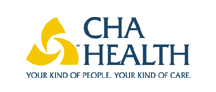 If you want to get CHA Health Insurance quotes, then Vista Health Solutions is the place to go. We have a website equipped with an updated quoting engine that will make your application easier. We have been in the health insurance business for over twenty years now so you can be assured that you are doing business with a reliable company. We can give you a lot of good options as we are working with top insurers in the nation such as CHA Health Insurance. Once you select a plan, you can start the application process. You have nothing to worry about as your information is secured with us.

About CHA Health Insurance
Based in Lexington, Kentucky, the Comprehensive Health Association (CHA) Health Insurance is a subsidiary of the University of Kentucky Hospital that began in 1991 as a health care provider network. They then worked with managed care plan organizations, until 1995 when they became a health insurance provider. Right now, they have over 200, 000 members across the state. CHA offers health insurance to consumers who have a hard time getting private health insurance or those who lost their employment group health insurance.
General Contact Information 
If you would like to contact CHA Health Plan directly, below are the most common departments you may call or visit them online
Types of Health Insurance Plans Sold by CHA Health
As one of the largest health insurance companies, CHA Health offers the following plans,  allowing its members the ability to balance both cost and freedom. For a completed description of each plan, please visit our health insurance FAQ page
CHA Health Insurance Markets 
CHA Health sells (or provides) health insurance products  to the following markets  throughout the nation
Special Programs offered by CHA Health
Health Insurance companies often provide discounts aimed at keeping their membership population healthy. Below are the most common discount programs offered by CHA Health.
Disease Management Solutions

Advanced Illness Services