Community Health Choice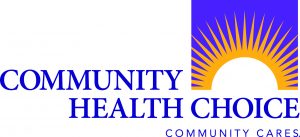 If you're looking for Community Health Choice quotes, you need not go far. Vista Health Solutions can connect you with leading health insurers in your area. With Vista Health you can find reliable health insurers with quality health plans like Community Health Choice health insurance. We make finding health insurance convenient for you. By entering your zip code you will find all the plans available for you. Our site makes it easy for you to compare the plans side by side. And should you need any clarification, you can just call our customer service number and our representatives will gladly assist you.
Community Health Choice was founded 20 years ago. They are a local non-proift health plan. They started with only a couple of employees in 1997, and had a small and narrow mission. This mission was to improve the health of under-served children in Harris County by making health insurance more affordable to families and individuals. Now, they still run by their mission statement. They still aim to help make health insurance in Southeast Texas more affordable and beneficial. This leads to their vision; a healthy life for every Texan. They are a Managed Care Organization (MCO). Which allows them to offer Childrens Medicare, and CHIP programs. They can do this through their network that has over 10,000 doctors and over 77 hospitals. They as well are affiliated with Harris Health System, although they do not receive any money from Harris Health System, or the Harris County tax payers. They as well show they care about their community, by hosting annual and semi-annual back-to-school events and seminars.
If you would like to learn more about Community Health Choice, or even Managed Care Organizations, click here to go to their "about us" page.
Please click the link above to generate a Community Health Choice quote.