Shop HCSC Insurance Plans at Great Rates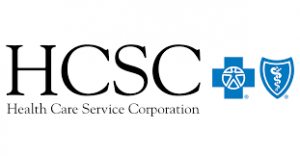 Are you interested in Health Care Service Corporation insurance quotes? Then you don't need to look elsewhere. Vista Health Solutions is here to connect you with top insurers in your location. We can help you in finding reliable health insurance providers with good quality health plans. We will make everything convenient for you. Just enter your zip code and you'll find all the plans available. With our up-to-date website, it will be easy for you to compare the plans side by side. If you have any clarifications, just call our customer service representatives and they will happily assist you.

About Health Service Corporation
Health Care Service Corporation is the largest customer-owned health insurer in the nation and the fourth largest worldwide. They operate through Blue Cross Blue Shield plans in select states. They are expanding access to high-quality, cost-effective health care worldwide. HCSC is committed to optimizing the health care space in ways as effective as they are creative. HCSC cares a lot about its members and always puts them first. As of now, HCSC has over 15 million members worldwide. Their purpose is to do everything in their power to stand with their members in sickness and in health. They as well have 5 core values that they hold close. Those values are Integrity, Respect, Commitment, Excellence, and Caring. HCSC at its core is about respect. For their members, community, and their organization. They state that they are a company that welcomes great ideas, with the strength to create genuine, meaningful change.
General Contact Information 
If you would like to contact Health Care Service Corporation Jersey Health Plan directly, below are the most common departments or visit them online
Types of Health Insurance Plans Sold by Health Care Service Corporation
As one of the largest health insurance companies, Health Care Service Corporation offers the following plans,  allowing its members the ability to balance both cost and freedom. For a completed description of each plan, please visit our health insurance FAQ page
Health Care Service Corporation Health Insurance Markets 
Health Care Service Corporation sells (or provides) health insurance products  to the following markets  throughout the nation
Individual Health Insurance
Group Health Insurance
Medicare
Medicaid
CHIP
Special Programs offered by Health Care Service Corporation
Health Insurance companies often provide discounts aimed at keeping their membership population healthy. Below are the most common discount programs offered by Health Care Service Corporation.
Condition Management
Care Management
Lifestyle management programs
Gym Reimbursement
Heart Healthy Diet Management
Maternal Care
24/7 Nurse Line