Health Care Service Corporation (HCSC)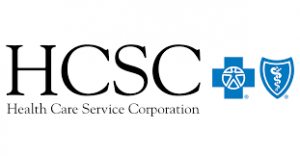 If you're looking for HCSC quotes, you need not go far. Vista Health Solutions can connect you with leading health insurers in your area. With Vista Health you can find reliable health insurers with quality health plans like HCSC health insurance. We make finding health insurance convenient for you. By entering your zip code you will find all the plans available for you including HCSC health insurance plans. Our site makes it easy for you to compare the plans side by side. And should you need any clarification, you can just call our customer service number and our representatives will gladly assist you.
Health Care Service Corporation is the largest customer-owned health insurer in the nation and the fourth largest worldwide. They operate through Blue Cross Blue Shield plans in select states. They are expanding access to high-quality, cost-effective health care worldwide. HCSC is committed to optimizing the health care space in ways as effective as they are creative. HCSC cares a lot about their members and always put them first. As of now, HCSC has over 15 million members worldwide. Their purpose is to do everything in their power to stand with their members in sickness and in health. They as well have 5 core values that they hold closely. Those values are Integrity, Respect, Commitment, Excellence, and Caring. At HCSC at its core is about respect. For their members, community, and their organization. They state that they are a company that welcomes great ideas, with the strength to create genuine, meaningful change. Click here to learn more about HCSC's values. They have many different opportunities for veterans and many affordable plans for veterans. They as well are very committed to diversity, as it is apart of their mission statement.
Please use the link above to generate an HCSC Health Insurance quote.