Horizon Healthcare of NY Health Insurance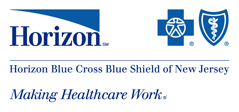 If you're looking for Horizon Healthcare of NY health insurance quotes, you've come to the right place. Vista Health Solutions offers Horizon Healthcare NY health plans and up-to-date quotes from the industry's leading providers. We are working with today's most trusted insurance companies that offer affordable and comprehensive health insurance coverage.
Horizon Healthcare of New York has provided quality healthcare services for more than 70 years and currently serves more than three million customers. Horizon Healthcare answers its members' health care needs by improving customer services and making more doctors available. The company's healthcare network includes hospitals and physicians in the entire New Jersey state and ten counties in New York.