Blue Cross Blue Shield of Texas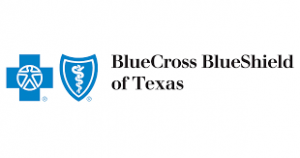 Do you want to get quotes from the nation's top insurers like Blue Cross Blue Shield Health Insurance? We at Vista Health Solutions can do that and more. We are a licensed health insurance broker working with leading carriers in all fifty states. We have health insurance options for working individuals, sole-proprietors, families and even those with pre-existing condition who are having a hard time acquiring coverage. If you want to get Celtic health insurance quotes, or quotes from other affordable health plans, you have come to the right place.
Currently Blue Cross Blue Shield of Texas has over 5.1 Million members. They provide multiple different types of plans in Texas such as, Individual and Family, Medicare, and Medicaid. They as well have many different types of tools to help members search for doctors and hospitals easily. They provide an "online community", where you can search articles, watch videos, ask questions, and get answers. On this "online community" the topics include everything from improving your personal well-being to explaining and summarizing the different types of health coverage that they provide. They as well provide a monthly e-newsletter. This monthly e-newsletter is sent out to all members digitally. This e-newsletter provides information about their company, and anything new that has recently happened to their company. With these two programs that they provide, they allow all members to stay connected and up to date on everything that is happening with Blue Cross Blue Shield of Texas. As well as, anything that is happening in the health care market. They provide helpful information on how to enroll as well. If you would like to learn more about what they offer their members, and the plans they offer, click here to go to their website.
Please use the link above to generate a Blue Cross Blue Shield of Texas health insurance quote.