Buy American Medical Security Plans at Great Rates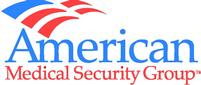 Your health is important and so it's only right to choose the nation's top insurance companies like American Medical Security Health Insurance. We at Vista Health Solutions can help you with that and more. We are a licensed health insurance broker partnered with leading carriers in all fifty states. We offer some health insurance options for working individuals, sole-proprietors, families, and even those with pre-existing conditions who find it difficult to acquire coverage. If you wish to get quotes from American Medical Security or quotes from other affordable health plans, you have come to the right place.
About American Medical Security Life
A part of the Insurance Agencies & Brokerages Industry, American Medical Security, Inc. (AMS) is relied upon by many individuals and families for years. It was incorporated on February 23, 1966, and is located at 3100 AMS Boulevard, P.O. Box 19032, Green Bay, WI 54307-9032. AMS provides their members with a toll-free number where you can speak to a registered nurse, and as well as a secured online Customer Center where members can access claims information and convenient services. You may get in touch with AMS through (800) 232-5432.
General Contact Information 
If you would like to contact American Medical Security Life Health Plan directly, below are the most common departments or visit them online.
Types of Health Insurance Plans Sold by American Medical Security Life Insurance Company
As one of the largest health insurance companies, American Medical offers the following plans,  allowing its members the ability to balance both cost and freedom. For a completed description of each plan, please visit our health insurance FAQ page.
American Medical Security Life Health Insurance Markets 
American Medical sells (or provides) health insurance products to the following markets throughout the nation.
Individual Health Insurance
Group Health Insurance
Catastrophic health insurance
Medicare
Medicaid
Child Health Plus
Essential Plan
Special Programs offered by American Medical  Health
Health Insurance companies often provide discounts aimed at keeping their membership population healthy. Below are the most common discount programs offered by American Medical Security Life.
Gym Reimbursement

Prevention and Wellness,

Utilization Management,

Disease Management Solutions

Personal Health/Care Management

Advanced Illness Services