Anthem Blue Cross Blue Shield Health Insurance

Do you want to save money on your health insurance? Vista Health Solutions is a licensed health insurance broker that can give you a broad range of quotes to choose from including Anthem Blue Cross Blue Shield health insurance quotes. We will assist you in every step of the application process. From the time you get quotes, up to the time you are approved, we make things easier for you. And we'll still be there a year after to remind you of your renewal date. Customer care is one of our specialties. You can contact us by phone or online (via chat or email) and you can be assured that our representatives are always ready to help.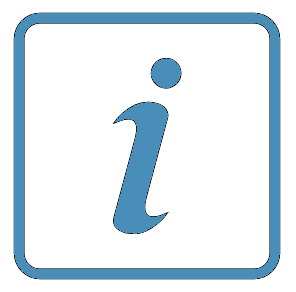 About Anthem
Anthem Blue Cross Blue Shield is the largest provider in California, Colorado, Connecticut, Georgia, Indiana, Kentucky, Missouri, Nevada, North Carolina, Ohio, Virginia, and Wisconsin. Anthem Blue Cross Blue Shield started in 1944. But in 2005 they merged with WellPoint Health Networks. Anthem Blue Cross Blue Shield health insurance has a good track record in the health benefits industry. Proof of this is their consistent "A" rating from A.M. Best and Standard and Poor's.
Anthem Blue Cross Blue Shield's main goal is to better the communities' overall health and provide excellent care for all its members. Not only does it provide Medicare Supplement, but also Medicare Advantage and Part D plans. One of the benefits of being a member of Anthem Blue Cross Blue Shield is as a member, you get prescription savings and prevention care, i.e. provided exercise programs. Because it does provide Medicare, it does allow for renewal annually, though they do not guarantee you'll be covered each year.
It is a trading name in thirteen states. It is an HMO plan, LPPO plan, an RPPO plan, and a PDP with a Medicare contract.
General Contact Information 
Use the following toll-free #s to contact Anthem Blue Cross Blue Shield or contact us at (888)215-4045 for
Medicaid Services 844-946-8002
Child Health Plus 844-946-8002
Essential Plan 800-852-7826
Medicare 800-665-7924
Types of Health Insurance Plans Sold by Anthem 
Anthem Blue Cross Blue Shield offers the following insurance plan types that allow their members to balance both cost and freedom. For a description of the  plan types listed below, visit our health insurance FAQ page
Anthem Insurance markets 
Anthem Blue Cross Blue Shield sells (and provides) the following types of health plans  throughout New York State
Individual Health Insurance
Catastrophic health insurance
Group Health Insurance
Medicare
Medicaid
Child Health Plus
Essential Plan
Special Programs offered by Anthem Blue Cross Blue Shield
Below is a sample listing of the most popular discount programs made available to Anthem Blue Cross Blue Shield members.  Visit their site to find a complete listing of programs and products offered.
Gym Reimbursement Program
Health and Care Management Programs
Little Footprints Case Management Program
Breastfeeding Support
Living Well Programs