Blue Cross Blue Shield of Minnesota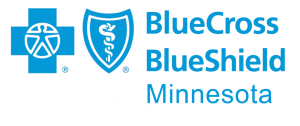 If you're looking for Blue Cross Blue Shield of Minnesota Health Insurance quotes, you need not go far. Vista Health Solutions can connect you with leading health insurers in your area. With Vista Health you can find reliable health insurers with quality health plans like Blue Cross insurance. We make finding health insurance convenient for you. By entering your zip code you will find all the plans available for you including Blue Cross health insurance plans. Our site makes it easy for you to compare the plans side by side. And should you need any clarification, you can just call our customer service number and our representatives will gladly assist you.

About Blue Cross Blue Shield of

Minnesota
Blue Cross and Blue Shield of Minnesota is committing to a multi-year, multi-pronged community health initiative in Willmar, Minn. The initiative, which will include the formation of two community-based groups, and support for existing efforts, is the result of ongoing conversations between the health plan, local organizations, and community leaders. Over the next 30 months, efforts will focus on reducing barriers to good health, and building connections within the community.
For 85 years, Blue Cross and Blue Shield of Minnesota has been dedicated to providing quality, cost-effective health plans, and unique health programs. We do this through innovation, leadership, community involvement, and by staying true to our mission of making a healthy difference in people's lives.
General Contact Information 
If you would like to contact BCBS of Minnesota Health Plan direct. Below are the most common departments or visit them online.
Medicaid Services 800-382-200
Medicare Services 888-441-3434
Group Member Services 800-382-2000
Individual Member Services 866-999-3568
Types of Health Insurance Plans Sold by BCBS of

Minnesota
As one of the largest health insurance companies, BCBS of Minnesota offers the following plans,  allowing its members the ability to balance both cost and freedom. For a completed description of each plan, please visit our health insurance FAQ page
Blue Cross Blue Shield of Minnesota Health Insurance Markets 
BCBS of Minnesota sells (or provides) health insurance products  to the following markets  throughout the nation
Individual Health Insurance
Group Health Insurance
Catastrophic health insurance
Medicare
Medicaid
Special Programs offered by Blue Cross Blue Shield of Minnesota
Health Insurance companies often provide discounts aimed at keeping their membership population healthy. Below are the most common discount programs offered by BCBS of Minnesota.
Gym Reimbursement

Employee Assistance Program
Health Screenings
24/7 Nurse Line
Senior Care