Blue Cross Blue Shield of Mississippi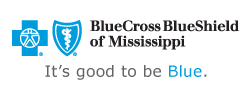 Do you want to save money on your health insurance? Vista Health Solutions is a licensed health insurance broker that can give you a broad range of quotes to choose from including Blue Cross Blue Shield of Mississippi health insurance quotes. We will assist you in every step of the application process. From the time you get quotes, up to the time you are approved, we make things easier for you. And we'll still be there a year after to remind you of your renewal date. Customer care is one of our specialties. You can contact us by phone or online (via chat or email) and you can be assured that our representatives are always ready to help.

About Blue Cross Blue Shield
t Blue Cross & Blue Shield of Mississippi, we work daily to help Mississippians find their personal answers to this question through health and wellness partnerships with quality healthcare providers, employer groups, and community leaders across the state. Our goal is to help each person along their journey to a healthier life… their Blue Wellness Journey. Our health and wellness benefits are designed to support our members in understanding their health and in receiving the care they need at the right time and place, beginning with establishing a healthy relationship with a Primary Care Network Provider through an annual wellness visit at no out-of-pocket cost.
General Contact Information
If you would like to contact BCBS of Mississippi Health Plan direct. Below are the most common departments or visit them online.
Medicaid Sevices 800-421-2408
Medicare Services 800-635-0879
Individual Member Services 800-942-0278
Group Member Services 800-969-1372
Types of Health Insurance Plans Sold by BCBS of Mississippi
As one of the largest health insurance companies, BCBS of Mississippi offers the following plans,  allowing its members the ability to balance both cost and freedom. For a completed description of each plan, please visit our health insurance FAQ page

BCBS of Mississippi Health Insurance Markets 
BCBS of Mississippi sells (or provides) health insurance products  to the following markets  throughout the nation
Individual Health Insurance
Group Health Insurance
Catastrophic health insurance
CHIP Insurance
Medicare
Medicaid
Special Programs offered by BCBS of Mississippi
Health Insurance companies often provide discounts aimed at keeping their membership population healthy. Below are the most common discount programs offered by BCBS of Mississippi.
Gym Reimbursement

24/7 Nurseline
Weight Management
Dental & Vision Services