Blue Cross Blue Shield of Vermont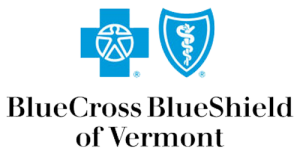 If you're looking for Blue Cross Blue Shield of Vermont Health Insurance quotes, you need not go far. Vista Health Solutions can connect you with leading health insurers in your area. With Vista Health you can find reliable health insurers with quality health plans like Blue Cross insurance. We make finding health insurance convenient for you. By entering your zip code you will find all the plans available for you including Blue Cross health insurance plans. Our site makes it easy for you to compare the plans side by side. And should you need any clarification, you can just call our customer service number and our representatives will gladly assist you.

About Blue Cross Blue Shield of Vermont
Blue Cross and Blue Shield of Vermont is headquartered in Berlin, Vermont, just minutes away from Montpelier, our state capital.  The surrounding area, known as Central Vermont, is a picturesque landscape of rolling hills and mountains, farmland, and filled with lakes and ponds.  The towns in Central Vermont boast on-going cultural events, with great community theatre and music.  And if you enjoy the outdoors, the opportunities for the best of sports and recreation go on throughout the year.  You only need to step out your door to go biking or kayaking in the summer months, and skiing and snowshoeing throughout the winter.
General Contact Information 
If you would like to contact BCBS of Vermont Health Plan direct. Below are the most common departments or visit them online.
Medicare Services 800-247-2583
Group Member Services 800-337-8440
Individual Member Services 800-255-4550
Types of Health Insurance Plans Sold by BlueCross BlueShield of Vermont
As one of the largest health insurance companies, BCBS of Vermont offers the following plans,  allowing its members the ability to balance both cost and freedom. For a completed description of each plan, please visit our health insurance FAQ page
BlueCross BlueShield of Vermont Health Insurance Markets 
BCBS of Vermont sells (or provides) health insurance products  to the following markets  throughout the nation
Individual Health Insurance
Group Health Insurance
Medicare
Special Programs offered by BlueCross BlueShield of Vermont
Health Insurance companies often provide discounts aimed at keeping their membership population healthy. Below are the most common discount programs offered by BCBS of Vermont.
Gym Reimbursement

Maternal Care
Integrated Care Management
Acupuncture
Massage Therapy
24/7 Nurse Line