Blue Shield of California Health Insurance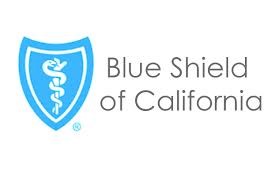 Do you want to get quotes from the nation's top insurers like Blue Shield of California Health Insurance? We at Vista Health Solutions can do that and more. We are a licensed health insurance broker working with leading carriers in all fifty states. We have health insurance options for working individuals, sole-proprietors, families, and even those with pre-existing conditions who are having a hard time acquiring coverage. If you want to get Celtic health insurance quotes or quotes from other affordable health plans, you have come to the right place.

About Blue Shield of California
Blue Shield of California, then known as California Physicians' Service, was created by the California Medical Association on December 18, 1938, and was incorporated on August 9, 1939. The organization began offering coverage on March 6 of that same year. In 1946, the organization was among a founder of the National Association of Blue Shield Plans, which later became the Blue Cross and Blue Shield Association. Today, Blue Shield of California is an independent licensee of the national association. The Blue Shield of California health plan was the first in the nation to offer catastrophic coverage in 1950, provide coverage for a heart transplant in 1984, offer online benefit and enrollment information in 1996, and offer an online enrollment system for agents in 1998. In 2006, the National Committee for Quality Assurance commonly referred to as NCQA, recently recognized Blue Shield as an "excellent" health plan for service and clinical quality.
General Contact Information 
If you would like to contact Blue Shield of California Health Plan direct. Below are the most common departments or visit them online.
Medicaid Services 866-820-6009
Medicare Services 800-963-8008
Group Member Services 800-600-3007
Individual Member Services 800-600-3007
Types of Health Insurance Plans Sold by Blue Shield of California
As one of the largest health insurance companies, Blue Shield of California offers the following plans,  allowing its members the ability to balance both cost and freedom. For a completed description of each plan, please visit our health insurance FAQ page
Blue Shield of California Health Insurance Markets 
Blue Shield of California sells (or provides) health insurance products  to the following markets  throughout the nation
Individual Health Insurance
Group Health Insurance
Medicare
Medicaid
Special Programs offered by Blue Shield of California
Health Insurance companies often provide discounts aimed at keeping their membership population healthy. Below are the most common discount programs offered by Blue Shield of California
Gym Reimbursement

Maternity Program
Vision Program
Acupuncture services
Chiropractic services
Therapeutic massage services
24/7 Nurse Line