Chinese Community Health Plan | Great Rates, Options, and Plans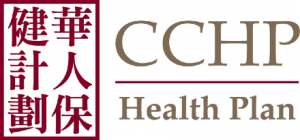 If you want to save on your health insurance, Vista Health Solutions is the right place for you. We offer a number of health plan options for individuals who are self-employed and for those who are working but don't have health benefits, and we also have family plans. We can generate quotes from major insurers like the Chinese Community Health Plan, just type in your zip code. We specialize in health plan benefits for over twenty years now. Our Customer Support is one of our excellent aspects that are ready to assist you (via phone, email, or chat). With Vista Health Solutions, you have the guarantee that you're working with a company that's both reliable and customer-friendly.

About Chinese Community Health Plan
The Chinese Community Health Plan dates back to the late 1800s which is a part of an integrated delivery system (including Jade Health Care Medical Group, Chinese Hospital of San Francisco and its network of health clinics). At that time, services like schools and hospitals were not accessible to the Chinese community in San Francisco, so the Tung Wah Dispensary was founded in 1899. And in 1925, the first and only Chinese Hospital in America was opened, and then rebuilt in 2016. A group of physicians of the mentioned Chinese community helped establish CCHP in 1986 which provided health plans to small family-owned businesses. CCHP soon after added Medicare Advantage plans and coverage for both individuals and families. Presently, the company offers high-quality and right-sized alternative health care coverage and has grown to have over 23, 000 members.
General Contact Information 
If you would like to contact the Chinese Community Health Plan directly, below are the most common departments you can call or visit them online
Types of Health Insurance Plans Sold by Chinese Community Health Plan
As one of the largest health insurance companies, the Chinese Community Health Plan offers the following plans,  allowing its members the ability to balance both cost and freedom. For a completed description of each plan, please visit our health insurance FAQ page
 Chinese Community Health Plan Insurance Markets 
CCHP sells (or provides) health insurance products  to the following markets  throughout the nation
Individual Health Insurance
Group Health Insurance
Medicare
Special Programs offered by Chinese Community Health Plan
Health Insurance companies often provide discounts aimed at keeping their membership population healthy. Below are the most common discount programs offered by the Chinese Community Health Plan.
Gym Reimbursement

Medication Therapy Management Program

Utilization Management

Disease Management Solutions

Personal Health/Care Management

Advanced Illness Services