Fidelis Care | Most Affordable Health Plan Options in New York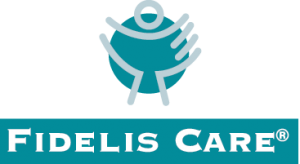 Do you believe that Fidelis Care can offer you the best health insurance suitable for your needs? Vista Health Solutions can help you decide this by providing you with a list of their health plans alongside those of other New York State health insurance companies so you can compare them at your convenience. Vista Health is a licensed company contracted with major New York health insurance companies, including Fidelis, to offer you this reliable and easy-to-use service. Our goal at Vista Health is to make your search for a reliable and quality health insurance plan stress-free.
To use this service, enter your zip code in the quote engine above. You can then compare Fidelis side by side with other available New york health insurance companies. Please don't hesitate to call our Customer service team at (888)215-4045, where our representatives are happily standing by to assist you further.
About Fidelis Care
Formed in1993, Fidelis Care has been serving New Yorkers with quality health products for years now. It started its operations under the Catholic Medical Center of Brooklyn and Queens, Inc. and the Diocese of Brooklyn, serving the poor and medically underserved. It has since expanded its services to other areas. In 2004, through Fidelis Medicare Advantage and Dual Advantage, Fidelis Care began to serve the elderly. And in 2009, they launched Fidelis Medical Advantage Plus (HMO) as a long-term care product for individuals who are 18 years and older who have a chronic illness or disability.
General Contact Information 
If you would like to contact Fidelis directly, below are the most common departments you can call or visit them online
Types of Health Insurance Plans Sold by Fidelis Care
Fidelis Care offers the following types of insurance coverage, which allows their membership to balance cost and flexibility. For a description of the plan types listed below, visit our health insurance FAQ page
Fidelis Care Insurance markets 
Fidelis Care sells (or provides) the following health plans  throughout New York
Individual Health Insurance
Catastrophic health insurance
Medicare
Medicaid
Child Health Plus
Essential Plan
Special Programs offered by Fidelis Care 
Below are some of the discount programs made available to Fidelis Members. Be sure to visit their site to see a complete listing of available programs and products offered
BabyCare
Medicaid Childhood Wellness Incentive Program
Children's Health and Behavioral Health Program
Medication Therapy Management Program
Mail Order Pharmacy Program
Fitness reimbursement program