Shop Assurant Health Insurance at Great Rates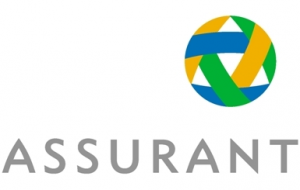 If your health insurance is costing you too much, Vista Health Solutions can help you with finding Assurant Health Insurance quotes and other insurance plans which are cost-effective. With our up-to-date quoting engine, you can easily shop for an insurance plan. Should you need more information regarding healthcare and insurance, our website provides a number of helpful resources. Our plan options are suited for everyone – employees, business owners, or people with pre-existing conditions who need to get health coverage. Here at Vista Health Solutions, we work with top health insurers in every state just like Assurant Health.
About Assurant Health
Assurant Health Insurance globally provides risk management products and services. With a headquarters located in Milwaukee, Wisconsin, the company was created in1892 and operates in North America and abroad. The company's plans are underwritten by John Alden Life Insurance Co., Fortis Insurance Co., and Fortis Benefits Insurance Co. The products range from property, casualty, device protection, and pre-need insurance sectors,  are available for individuals, small groups, for a short term, and students.
General Contact Information 
If you would like to contact Assurant Health Plan, here are the most common departments you can call or visit them online
Types of Health Insurance Plans Sold by Assurant Health
As one of the largest health insurance companies, Assurant offers the following plans,  allowing its members the ability to balance both cost and freedom. For a completed description of each plan, please visit our health insurance FAQ page
Assurant Health Insurance Markets 
Assurant sells (or provides) health insurance products  to the following markets  throughout the nation
Individual Health Insurance
Group Health Insurance
Catastrophic Plans
Special Programs offered by Assurant Health
Health Insurance companies often provide discounts aimed at keeping their membership population healthy. Below are the most common discount programs offered by Assurant Health
Gym Reimbursement

Dental/Vision Discount Plan