Oscar Health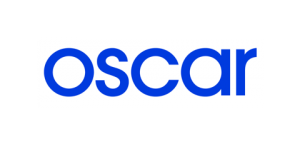 If you're looking for Oscar Health Insurance quotes, you need not go far. Vista Health Solutions can connect you with leading health insurers in your area. With Vista Health you can find reliable health insurers with quality health plans like Oscar health insurance. We make finding health insurance convenient for you. By entering your zip code you will find all the plans available for you including Oscar health insurance plans. Our site makes it easy for you to compare the plans side by side. And should you need any clarification, you can just call our customer service number and our representatives will gladly assist you.
Oscar was started in a hospital room in 2012. The CEO of Oscar, Mario Schlosser, and his wife were going through their first pregnancy in New York City. During this time, they felt that the health care system and dealing with insurance companies were very difficult. They realized when they were filling out the insurance and medical forms, that there could be a better and more efficient way of doing this. Mario spoke with his friend, Josh about this manner, and they both came together and realized how much power insurance companies have. They as well realized how powerless consumers were. This is what led to the creation of Oscar Health.
Ever since the creation of Oscar, they have been focused only on one thing. This thing being, their mission statement. Their mission statement is that they thrive to become an health insurance company that is centered around the patient. Currently, they have over 700 employees, and as well they allow 250,000 individuals and businesses know what it feels like to be in-charge of their own health insurance. They as well provide a mobile app to allow for the consumer to feel more attached and connected wherever they go.
Please use the link above to generate an Oscar Health quote.