Scott & White Health Plan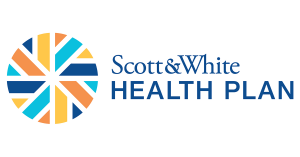 If you're looking for Scott & White Health Plan quotes, you need not go far. Vista Health Solutions can connect you with leading health insurers in your area. With Vista Health you can find reliable health insurers with quality health plans like Scott & White health insurance. We make finding health insurance convenient for you. By entering your zip code you will find all the plans available for you including Scott & White  health insurance plans. Our site makes it easy for you to compare the plans side by side. And should you need any clarification, you can just call our customer service number and our representatives will gladly assist you.
Scott & White Health Plan was started in January of 1982, as an non profit Health Maintenance Organization (HMO). Their mission is, to be the most trusted name in giving and receiving safe, quality, and compassionate healthcare. When they started, they were actually called "Centroplex Health Plan". When they started Centroplex, they had their service focused on Bell and Coryell Counties. Since then, they have grown their membership to over 220,000 members. They as well increased their service regions to all parts of Texas, in over 77 counties.
They are constantly introducing new health plans, technology and services to meet the ever-growing needs of customers, members, employers, and even the community. Currently, they offer many different plans. These plans they offer are individual and family, fully insured and self-funded plans for employers, Medicare Advantage And Prescription Drug plans (PCP), and a medicaid plan. They show that they really care about their community and the counties that they offer. They constantly provide events and seminars for members of those counties. They as well provide monthly newsletters informing the public more about health care changes, and changes in their company.
Please click the link above to file an Scott & White Health Plan quote.