HealthNow BlueShield of NorthEastern New York

HealthNow BlueShield of Northeastern New York is one of the largest health insurance companies covering the northeastern region of New York State. They provide quality insurance programs at affordable prices. If you would like to compare them with other insurance carriers of the northeast, then we at Vista health solutions can help you with that.
Our quoting engine will provide you with all of the carriers in your region. Compare plans side by side so you can make an educated and informed decision about what health plans are right for you. Should you need any help or have questions then feel free to give us a call and one of our friendly agents will be happy to help.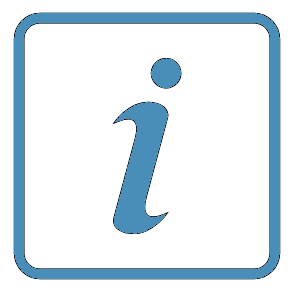 About HealthNow Blue Shield of Northeastern New York
True to its name, HealthNow dba BlueShield of Northeastern New York provides the protection that persons in the east region have come to know for over 70 years. It's preferred by over 90% of doctors and specialists.
BlueShield of Northeastern New York offers a variety of insurance plans such as employer-provided, individual, and family health insurance. They also guide their members in choosing the best Medicare plan as well as offer Medigap, Medicare's supplemental insurance. Additionally, they serve nationwide coverage for Federal Employees through their BlueShield Federal Employee Program, with available dental and vision supplemental benefits for more comprehensive coverage.
Their service doesn't stop there though because they also assist you through their preventive services, nationwide wellness debit card benefit, nutrition program, customer support, coaching, and TeleMedicine.
General Contact Information 
Contact HealthNow directly, below are their most common departments, or visit them online
Types of Health Insurance Plans Sold by HealthNow BCBS NENY
HealthNow offers the following plan types, allowing it's New York State members to balance cost and ease of use. For a complete description of each plan type listed below,  visit our health insurance FAQ page
HealthNow BCBS NENY Health Insurance markets 
HealthNow sells plans to the following health insurance markets throughout New York State
Individual Health Insurance
Group Health Insurance
Medicare
County listing of  where HealthNow BCBS NENY plans are sold vs other New York State Health Insurance Carriers
[table "22" not found /]

Special Programs offered by HealthNow BCBS NENY
HealthNow, like most other insurance companies, provides discount programs to its membership. Below are their most common discount programs
Nutrition programs
Community Wellness Program
Telemedicine
Physical Activity and Fitness Program
Stress Management Programs
Diabetes Management Program
Cancer Care Programs
Hip and Knee Program
Complaints against HealthNow BCBS NENY and Other Health Insurance Carriers by consumers
Throughout the year,  the NYS Department of Financial Services receives numerous complaints from consumers against their health insurance company. Most of the complaints receive usually involve the following issues:  payment, reimbursement for medical and hospital expenses, coverage issues, network problems,  premium related matters. The table below is the most one filed.  This information was originally obtained from the New York Consumer Guide to Health Insurers
[table "25" not found /]
HealthNow BCBS NENY Individual Insurance plans offered for Sale
The HealthNow plans listed below are sold on the New York State of Health Exchange. Please contact us if you're interested in purchasing a plan or would like any additional information (888)215-4045
List Of Hospitals and network size per county
The association between a health insurance company and the hospitals that it contracts with is one of the most important elements when considering whether to purchase a health plan or continue to be a member. Below is the HealthNow hospital listing for all of their health insurance plans that they offer on the NY State Exchange. Before receiving hospital care at any of the hospitals listed below, you should first contact the insurance company directly,  to ensure that the hospital is still under contract.
[table "52" not found /]