Shop Independent Health Insurance Plans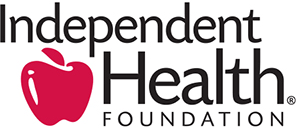 It's time to consider shopping for and comparing Independent Health insurance plans and we at Vista Health Solutions focus entirely on marketing and servicing health insurance plans.  Our automated shopping tool can help you locate and compare all of the insurer available in your region allowing you to save time while finding the plan that suits all of your health insurance needs.
We work with reliable health insurers offering quality health plans like Independent Health,  Our shopping process is simple, enter your zip code and compare the plans side by side. That's it. if you should need any assistance, you can always call our customer service number and our representatives will gladly assist you.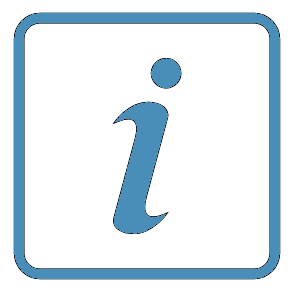 About Independent Health
Founded in 1980 and headquartered in Buffalo, New York, Independent Health is one of the first Health Maintenance Organizations (HMOs) offered in Western New York. They used to provide health insurance products only to residents of Western New York, but they presently operate in 35 other states. Its members have now grown to 365, 000 members across the country. The plans they offer include HMO, PPO, dental, indemnity, vision and Medicare Advantage plans, and Medicaid coverage. Independent Health also provides health care programs promoting health and wellness.
General Contact Information 
Contact Independent direct through one of the phone numbers listed below or visit them online
Types of Health Insurance Plans Sold by Independent Health
Independent Health offers one of the largest assortment of health plan types allowing their members not to have to make the choice between cost and freedom. For a description of each type of health plan, be sure to visit our health insurance FAQ page
Independent Health Insurance markets 
Independent Health sells and also provides health insurance plans to these markets throughout New York State
Individual Health Insurance
Group Health Insurance
Catastrophic health insurance
Medicare
Medicaid
Child Health Plus
Essential Plan
County listing of  where Independent Health Plans are sold vs other New York State Health Insurance Carriers
[table "22" not found /]

Special Programs offered by Independent Health
Discount programs save members time and money and almost all Health Insurance companies provide discount programs to their membership. Below are those offered by Independent Health
$0 Preventive Services

Nutrition benefit

Health Extras benefit

Behavior Change Programs

Acupuncture Therapy

Health Education Classes & Programs

Instructional and Recreational Sports Programs and Lessons

Message Therapists

Specialty Fitness Store

Vitamins & Herbs Discount

Weight Loss Program

Health Reimbursement


Gym Reimbursement

Other Health Care Services Products & Wellness Resources
Complaints against Independent Health and Other Insurance Carriers by consumers
Insurance complaints are one of the most important methods that consumers can use when considering a health insurance plan. The NYS Department of Financial Services (DFS) receives and compiles complaints from consumers against their health insurance providers. Most of those complaints involve issues like payment, medical and hospital care reimbursements, issues regarding coverage, network problems,  plan benefits not being covered, rates, and premium issues matters. This is the most recent yearly complaint table.  This information in this table was sourced from the New York Consumer Guide to Health Insurers
[table "25" not found /]
Independent Health Individual Insurance plans offered for Sale
All plans listed below are sold on the New York State of Health Exchange (NYSOH). Call  us for any further  information or if you would like to purchase a plan (888)215-4045
Catastrophic
Bronze
Silver
Platinum

Essential Plans

List Of Hospitals and network size per county
Hospitals should be the first consideration when shopping for a health insurance plan. All of the hospitals listed below are part of the independent health network for plans that are sold on the New York Exchange. Before buying a plan or receiving any type of care at these hospitals l  contact the insurance company directly to make sure that the hospital is still under contract.
[table "53" not found /]