Shop Valley Health Plans at Great Rates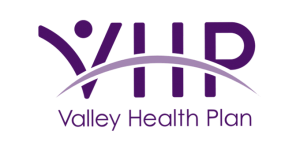 You can get good quality health insurance, but it doesn't have to cost too much. We, at Vista Health Solutions, can help you make this possible. You can get free insurance quotes from top insurers in your areas just like Valley Health Plan. With our advanced quoting engine, it will only take several minutes to receive quotes. The application process will be easier and faster. With our expert agents, all your questions will be answered.

About Valley Health Plan
Licensed in 1985, Valley Health Plan provided plans for the County of Santa Clara, then grew to 4, 500 members by the year 1995. Currently, the company provides a health plan choice for medical care for employer groups, Covered California, and VHP's Individual & Family Plan.
General Contact Information 
If you would like to contact Valley Health Plan directly, below are the most common departments you can call or visit them online
Types of Health Insurance Plans Sold by Valley Health Plan
As one of the largest health insurance companies, Valley Health Plan offers the following plans,  allowing its members the ability to balance both cost and freedom. For a completed description of each plan, please visit our health insurance FAQ page
Valley Health Plan Insurance Markets 
Valley Health Plan sells (or provides) health insurance products  to the following markets  throughout the nation
Individual Health Insurance
Group Health Insurance
Catastrophic health insurance
Special Programs offered by Valley Health Plan
Health Insurance companies often provide discounts aimed at keeping their membership population healthy. Below are the most common discount programs offered by Valley Health Plan.
Gym Reimbursement

Care Management
Breast Cancer Awareness
Pharmacy Programs
Drug Discount Programs
Disability Programs