Wellpoint, Inc. | Many Options at Great Rates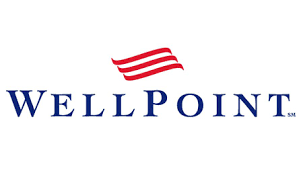 With Vista Health Solutions, getting health insurance plans will be fast and easy, just like getting WellPoint plans. Just use our advanced quoting engine, and you can get the insurance quotes that are suited for you. With the help of our well-informed customer service representatives, you can choose the right plan that's appropriate for both your needs and budget. We are licensed to do business in all fifty states and we work with major health insurers in your area. You can submit your application through our secure website and we assure the security of your information.
About WellPoint, Inc.
The nation's largest health benefits company in terms of medical enrollment, WellPoint, Inc. is working to simplify the relationship between Health, Care, and Value. The goal is the improvement of healthy communities, delivery of better care to its consumers, and providing greater value to its members and shareholders. They now have over 33 million members in its affiliated health plans, with a total of 69 million individuals served through its subsidiaries.
General Contact Information 
Use the following toll-free #s to contact WellPoint, Inc. or contact us at (888)215-4045 for
Medicaid Services 844-946-8002
Child Health Plus 844-946-8002
Essential Plan 800-852-7826
Medicare 800-665-7924
Types of Health Insurance Plans Sold by WellPoint, Inc.
WellPoint, Inc. offers the following insurance plan types that allow their members to balance both cost and freedom. For a description of the  plan types listed below, visit our health insurance FAQ page
Anthem Insurance markets 
WellPoint, Inc. sells (and provides) the following types of health plans  throughout New York State
Individual Health Insurance
Catastrophic health insurance
Group Health Insurance
Medicare
Medicaid
Child Health Plus
Essential Plan
Special Programs offered by WellPoint, Inc.
Below is a sample listing of the most popular discount programs made available to WellPoint, Inc. members.  Visit their site to find a complete listing of programs and products offered.
Gym Reimbursement Program
Health and Care Management Programs
Little Footprints Case Management Program
Breastfeeding Support
Living Well Programs