Shop Western Health Advantage and Save Money On Your Insurance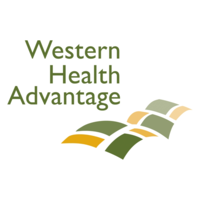 Western Health Advantage is one of the nation's top insurers, and if you want to get plans from them fast and easy, you can do so through Vista Health Solutions. Use our accurate and updated quoting engine sp you can get quotes that are suited for you, then you can compare plans side by side. Our team is composed of expert agents in the field ready to assist you whenever. We are licensed to work with insurers in every state. Submit your application online through our secure website and we'll guarantee the protection of your information.

About Western Health Advantage
A not-for-profit HMO, Western Health Advantage was founded in 1996 with a community-based mission by doctors and health care providers. They have been consistently recognized for their good quality healthcare and delivering value to its consumers. WHA serves 9 Northern California Counties (Sacramento, El Dorado, Placer, Yolo, Colusa, Solano, Napa, Sonoma, and Marin) and focuses on being a market leader in affordability since its foundation.
General Contact Information 
If you would like to contact Western Health Advantage Plans directly, below are the most common departments you can call or visit them online
Types of Health Insurance Plans Sold by Western Health Advantage
As one of the largest health insurance companies, Western Health Advantage offers the following plans,  allowing its members the ability to balance both cost and freedom. For a completed description of each plan, please visit our health insurance FAQ page
Western Health Advantage Insurance Markets 
Western Health Advantage sells (or provides) health insurance products  to the following markets  throughout the nation
Individual Health Insurance
Group Health Insurance
Catastrophic health insurance
Special Programs offered by Western Health Advantage
Health Insurance companies often provide discounts aimed at keeping their membership population healthy. Below are the most common discount programs offered by Western Health Advantage.
Gym Reimbursement

Behavioral Health Sevices
Disease Management
Alternative Medicine
Travel Assistance
Diabetes Wellness
24/7 Nurseline