Blue Cross Blue Shield of Alabama Health Insurance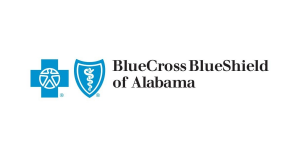 If you're looking for Blue Cross Blue Shield of Alabama Health Insurance quotes, you need not go far. Vista Health Solutions can connect you with leading health insurers in your area. With Vista Health you can find reliable health insurers with quality health plans like Blue Cross insurance. We make finding health insurance convenient for you. By entering your zip code you will find all the plans available for you including Blue Cross health insurance plans. Our site makes it easy for you to compare the plans side by side. And should you need any clarification, you can just call our customer service number and our representatives will gladly assist you.

About BCBS of Alabama
In 1986 BCBSAL had acquired a life insurance company named Modern American Life Insurance Company, incorporated in 1964. A lawsuit forced BCBSAL to change life insurance coverage to disability coverage, and the company was renamed to United Trust Insurance Company in 1988. Over the years it came to assume the risk associated with BCBSAL long-term care policies and sold short term disability coverage. By the end of 2012, the company held US$1 million of capital stock and a surplus of US$986 million. As of 2012 United Trust Insurance Company had agreements with multiple other insurance companies like Able Benefit Solutions, BCS (Bishop, Cannon, and Stacy) Insurance Company, Companion Life Insurance Company/Medical risk Managers Inc, Glencairn Health and Specialty. It was tasked with marketing stop and excess-loss reinsurance products. It was deemed an 18 U.S.C.§ 1033 insurer, but 1033 did not apply, because it had no employees.
General Contact Information 
If you would like to contact BCBS of Albama Health Plan direct. Below are the most common departments or visit them online.
Medicare & Medicaid Services 888-543-9212
Group Member Services 877-455-1030
Individual Member Services 855-890-7416
Types of Health Insurance Plans Sold by BCBS of Alabama
As one of the largest health insurance companies, BCBS of Alabama offers the following plans,  allowing its members the ability to balance both cost and freedom. For a completed description of each plan, please visit our health insurance FAQ page

BCBS of Alabama Health Insurance Markets 
BCBS of Alabama sells (or provides) health insurance products  to the following markets  throughout the nation
Individual Health Insurance
Group Health Insurance
Catastrophic Plan
Medicare
Medicaid
Short Term
Special Programs offered by BCBS of Alabama
Health Insurance companies often provide discounts aimed at keeping their membership population healthy. Below are the most common discount programs offered by BCBS of Alabama.
Gym Reimbursement

Maternity Program
Talk to a Nurse & Advisor
Vision & Dental