Shop Aetna Health Insurance and Save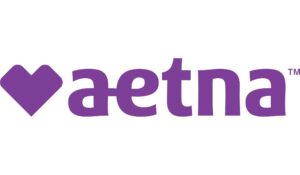 Aetna is one of the first companies you should consider when shopping for a health insurance plan.  And at Vista, we work with all the major health insurance carriers nationwide. We make finding, shopping, and comparing health insurance fast and convenient and our quoting process is simple. Enter your zip code, select your desired plans, and then compare those plans side by side. Questions, or if you need further assistance, contact our customer service department and our representatives will assist you.
About Aetna Health Plan
Aetna health insurance has a long history dating back to 1850 in Hartford, Connecticut. The first president of the company was Eliphalet A. Bulkeley. And the company name is derived from an 11,000-foot volcano in Italy. Eliphalet decided to sell the company in 1857, due to economic downfalls. Aetna is currently one of the leading health insurers offering health, group life, disability insurance, dental, pharmacy, and employee benefits. They provide health insurance plans for employers in all 50 states ranging from small to large employers as well as offering Medicare and Medicaid plans. Their network has more than 1 million health care professionals with more than 580,000 primary care doctors and specialists and over 5,400 hospitals.

General Contact Information 
Contact Aetna Health Plan direct by dialing one of the numbers below or visit them online.

Types of Health Insurance Plans Sold by Aetna Health
Being one of the largest health insurance carriers, Aetna offers the following plan types, which allow its members the capability to balance both cost and freedom. For a completed description of each plan type, please visit our health insurance FAQ page
Aetna Health Insurance Markets 
Aetna sells (or provides) health insurance products  to the following markets  throughout the nation
Individual Health Insurance
Group Health Insurance
Catastrophic health insurance
Medicare
Medicaid
Essential Plan
Special Programs offered by Aetna Health
Most Health Insurance Companies provide discount programs focused on keeping their membership population healthy. Here are the most common discount programs offered by Aetna Health Insurance
Women Health Programs

Weight Management

Fitness Service


Vision & Hearing Care