CHRISTUS Health Plan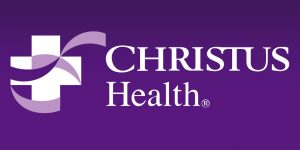 Do you want to get quotes from the nation's top insurers like CHRISTUS Health Insurance? We at Vista Health Solutions can do that and more. We are a licensed health insurance broker working with leading carriers in all fifty states. We have health insurance options for working individuals, sole-proprietors, families and even those with pre-existing condition who are having a hard time acquiring coverage. If you want to get Celtic health insurance quotes, or quotes from other affordable health plans, you have come to the right place.
CHRISTUS Health has been around since 1999. Their mission, vision, and core values are to care for a "multitude of sick and infirm of every kind". They can support this mission with the sacrifices of their Sisters. Today, they rank as one of the top 10 leading catholic health systems in the United States. CHRISTUS has hundreds of different locations for multiple things, whether it be primary care, specialty care, pediatrics, urgent care, hospitals, emergency, or even others that are not listed. Their headquarters are located in Irving, Texas. CHRISTUS really enjoys giving back to their community. They constantly run events multiple times per month. These events range from anything like an information session seminar, all the way to a yoga session. If you are interested in some of their events, or would like to learn more about the plans and services that they offer, click here.
In 2015, CHRISTUS Health Plan began offering Medicare Advantage and Health Insurance Exchange (HIX) plans within the New Mexico and Texas marketplaces. They state that, "It's affordable care that is smart, simple, and there for when you need it the most"
Their goal is to always put the customer first by providing the best access to multiple different providers, hospitals, and types of clinics.
Please use the link above to generate an CHRISTUS health insurance quote.