Shop CHRISTUS Health Plan and Save More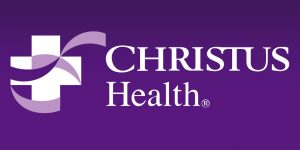 Are you interested in getting quotes from the nation's top insurers like CHRISTUS Health Insurance? At Vista Health Solutions, we have many options for you to choose from. As a licensed health insurance broker, we work with leading carriers in all fifty states and offer health insurance options for working individuals. We have health insurance options for working individuals, business owners, families, and even those with pre-existing conditions with a hard time acquiring coverage. If you wish to get CHRISTUS health insurance quotes or quotes from other affordable health plans, you reached the right place.

About CHRISTUS Health
CHRISTUS Health has been around since 1999. Their mission, vision, and core values are to care for a "multitude of sick and infirm of every kind". They can support this mission with the sacrifices of their Sisters. Today, they rank as one of the top 10 leading catholic health systems in the United States. CHRISTUS has hundreds of different locations for multiple things, whether it be primary care, specialty care, pediatrics, urgent care, hospitals, emergency, or even others that are not listed. Their headquarters are located in Irving, Texas. CHRISTUS enjoys giving back to their community. They constantly run events multiple times per month. These events range from anything like an information session seminar, all the way to a yoga session.
General Contact Information 
If you would like to contact CHRISTUS Health Plan directly, below are the most common departments you may reach out to or visit them online
Types of Health Insurance Plans Sold by CHRISTUS Health
As one of the largest health insurance companies, CHRISTUS Health offers the following plans,  allowing its members the ability to balance both cost and freedom. For a completed description of each plan, please visit our health insurance FAQ page
CHRISTUS Health Insurance Markets 
CHRISTUS Health sells (or provides) health insurance products  to the following markets  throughout the nation
Individual Health Insurance
Catastrophic health insurance
Medicare
Special Programs offered by CHRISTUS Health
Health Insurance companies often provide discounts aimed at keeping their membership population healthy. Below are the most common discount programs offered by CHRISTUS Health
Gym Reimbursement

Hearing, Dental &Vision Services
CAM (Complementary and Alternative Medicine)