Coventry Health Care | Shop and Invest Now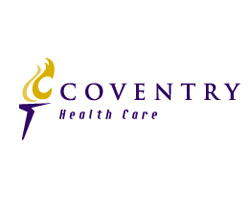 Everything comes with a price and that includes good quality of health insurance, but even so, it doesn't have to cost too much. We, at Vista Health Solutions, can show you how this is possible. You can receive free health insurance quotes from top carriers in your area, including Coventry Health Care. We have an advanced quoting engine that can give you free quotes within only a few minutes. The application process will be much easier for you because we'll give you all the assistance you need. Our representatives will answer all your inquiries without going through a long wait. Here at Vista Health, we value your health by providing you with helpful information on how to stay healthy.

About Coventry Health Care
A health insurer in the United States, Coventry Health Care began in 1991. Their health insurance plans include those for individuals, groups, retirees, dental, behavioral, employees, Medicare, and Medical. Its headquarters is located in Bethesda, Maryland. The company is focused on providing high quality and affordable insurance options to its consumers. Coventry ensures that its members get the best possible value out of their insurance investment. The company covers over 5.7 million individuals and groups.
General Contact Information 
If you would like to contact Coventry Health Care Plan directly, here are the most common departments you can call
Types of Health Insurance Plans Sold by Coventry Health Care
As one of the largest health insurance companies, Coventry Health Care offers the following plans,  allowing its members the ability to balance both cost and freedom. For a completed description of each plan, please visit our health insurance FAQ page
Coventry Health Care Insurance Markets 
Coventry Health Care sells (or provides) health insurance products  to the following markets  throughout the nation
Individual Health Insurance
Group Health Insurance
Catastrophic health insurance
Medicare
Medicaid
Child Health Plus
Essential Plan
Special Programs offered by Coventry Health Care
Health Insurance companies often provide discounts aimed at keeping their membership population healthy. Below are the most common discount programs offered by Coventry Health Care.
Women Health Programs

Weight Management

Fitness Service


Vision & Hearing Care