Shop FirstCare Health Plans at Great Rates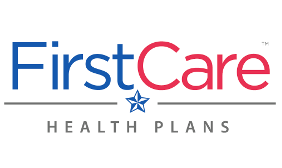 If you're interested in getting FirstCare Health Plans quotes, then you are at the right place. We, at Vista Health Solutions, can connect you with leading health insurers in your location. We can offer you with reliable health insurance companies with good quality health plans like that of FirstCare Health Plan. We can find health insurance that is convenient and suitable for your needs. With our modern quoting engine, just enter your zip code and you'll see all the plans available for you, including FirstCare Health Insurance Plans. In case you'll have any questions and clarifications, our customer service line and representatives will gladly assist you.

About FirstCare Health Plan
At FirstCare, they believe that all Texans should be healthy. This is why they decided they have to make healthcare very easily accessible for everyone in Texas. FirstCare was founded in 1985, in Amarillo, Texas. Since then, they are still based in Texas and still provide to all of Texas. In Fact, they are actually owned by the Scott & White Health Plan and Baylor Scott & White Health. Which is another Texas Based insurance provider? Due to the fact that they are owned by a bigger company, it allows them to reach even more connections. They are connected to over 150,000 members in their community. They offer service in over 143 counties in Texas, and actually have three offices based in Abilene, Amarillo, and Lubbock county. When FirstCare was started, they believed in lowering the costs of the rising costs of healthcare. To this day, they still live by that motto.
General Contact Information 
If you would like to contact FirstCare Health Plan directly, below are the most common departments you can call or visit them online
Types of Health Insurance Plans Sold by FirstCare
As one of the largest health insurance companies, FirstCare Health offers the following plans,  allowing its members the ability to balance both cost and freedom. For a completed description of each plan, please visit our health insurance FAQ page
FirstCare Health Insurance Markets 
FirstCare Health sells (or provides) health insurance products  to the following markets  throughout the nation
Individual Health Insurance
Group Health Insurance
Catastrophic health insurance
Medicare
Medicaid
CHIP
Special Programs offered by FirstCare
Health Insurance companies often provide discounts aimed at keeping their membership population healthy. Below are the most common discount programs offered by FirstCare Health.
Gym Reimbursement

Maternal Care Program
24/7 Nurse Line
Condition Management Program
Care Management Assistance