Shop Health Partners Health Insurance | Cost-Effective Plans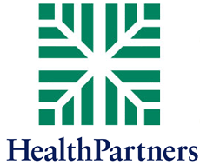 If you want to get the best deal out of your money, get health insurance quotes from our team at Vista Health Solutions. For more than twenty years now, we have been in the industry, working with top insurers in the nation. This will give you access to quality and affordable health insurance. You can get quotes from HealthPartners and compare it with other insurers in your area. After your online application, we'll handle the rest for you. Once forwarded to the carrier, we will constantly contact you to track and update you with the status of your application. Your information will be safe with us as our system and site are very secured.

About HealthPartners
A non-profit organization, HealthPartners was formed in 1992 when a consumer-governed health plan (Group Health) merged with MedCenters Health Plan. Presently, HealthPartners is the largest consumer-governed health care organization in the United States. Over 1.4 million members enrolled in its insurance and dental plans. From 2005 to 2008 (four years in a row), the National Committee Quality Assurance (NCQA) has ranked the company a month in the top 50 best commercial health plans in the United States.
General Contact Information 
If you would like to contact the HealthPartners Health Plan, here are the most common departments you can call or visit them online
Types of Health Insurance Plans Sold by HealthPartners
As one of the largest health insurance companies, HealthPartners offers the following plans,  allowing its members the ability to balance both cost and freedom. For a completed description of each plan, please visit our health insurance FAQ page
HealthPartners Health Insurance Markets 
HealthPartners sells (or provides) health insurance products  to the following markets  throughout the nation
Individual Health Insurance
Group Health Insurance
Medicare
Medicaid
Special Programs offered by HealthPartners
Health Insurance companies often provide discounts aimed at keeping their membership population healthy. Below are the most common discount programs offered by HealthPartners.
Gym Reimbursement

Weight Management
Maternal Care
Skin & Body Care
Orthodontic Discount Program
Hearing & Vision Care
Healthy Paws